AUTO WORLD STORE RIDES WITH STEVE MAGNANTE ON POPULAR PODCAST SERIES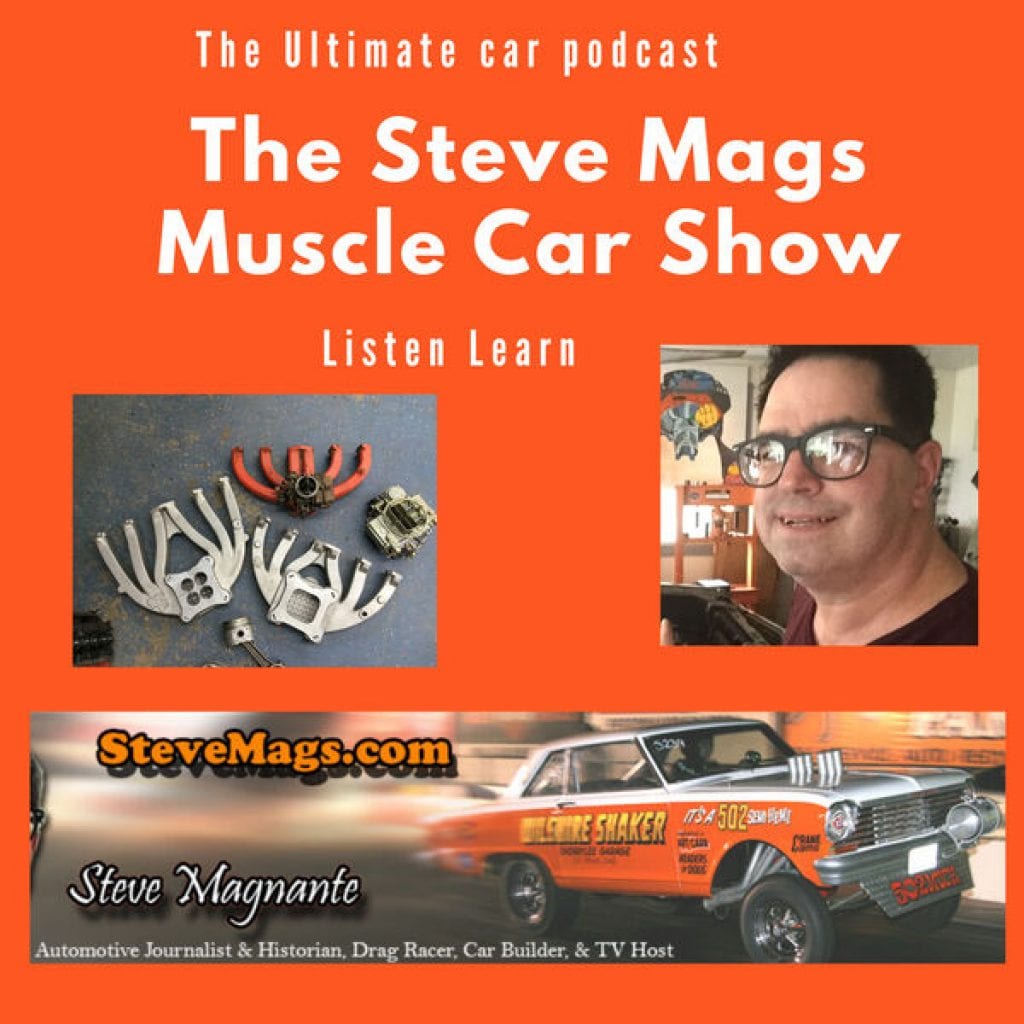 SOUTH BEND, Indiana – 5/24/2021
Earlier this year Auto World Store teamed up with automotive personality and historian Steve Magnante on his popular podcast "Steve Magnante's 1001 Muscle Car Facts". Be sure to check out his podcast and hear Steve's in-depth take on Round 2 product in Episodes 5-9!
For anyone who's been living under their classic car project and is unaware of Steve Magnante's expansive automotive influence, let us bring you up to speed.
Steve Magnante, the entertainer! You may have seen his exploits into automotive junkyards across America where he gives the viewers a reason to love neglected, forgotten vehicles in "Roadkill: Junkyard Gold". You might call him the "Indiana Jones" of rusty muscle… always looking for lost treasures.
The automotive historian! As each vehicle is driven up on stage at the world-famous Barrett-Jackson Auto Auction you'll find Steve hovering over it, sharing unknown or distinguishing facts, as the resident historian of the famed auction series.
The writer of books and magazine articles! With several books and countless articles under his belt, Steve has delighted auto enthusiasts over the years with fun, fact-filled information and stories about some of our favorite makes and models.
The drag racer! Steve loves racing his 1963 Nova and his 1963 Dodge. You can also find him ripping down the track in his most unique 1981 Ford Fairmont.
And finally, Steve Magnante the modeler! For much of his automotive career, Steve has been an avid scale model builder and collector, bringing much of his real-world insight to the scale world of modeling. Check out some of these insights into Round 2 product in Episodes 5-9 here: https://podcasts.apple.com/us/podcast/the-steve-mags-muscle-car-show/id1534908488