Round 2 Skids into Wal-Mart with Their Model Kit Pallet Program!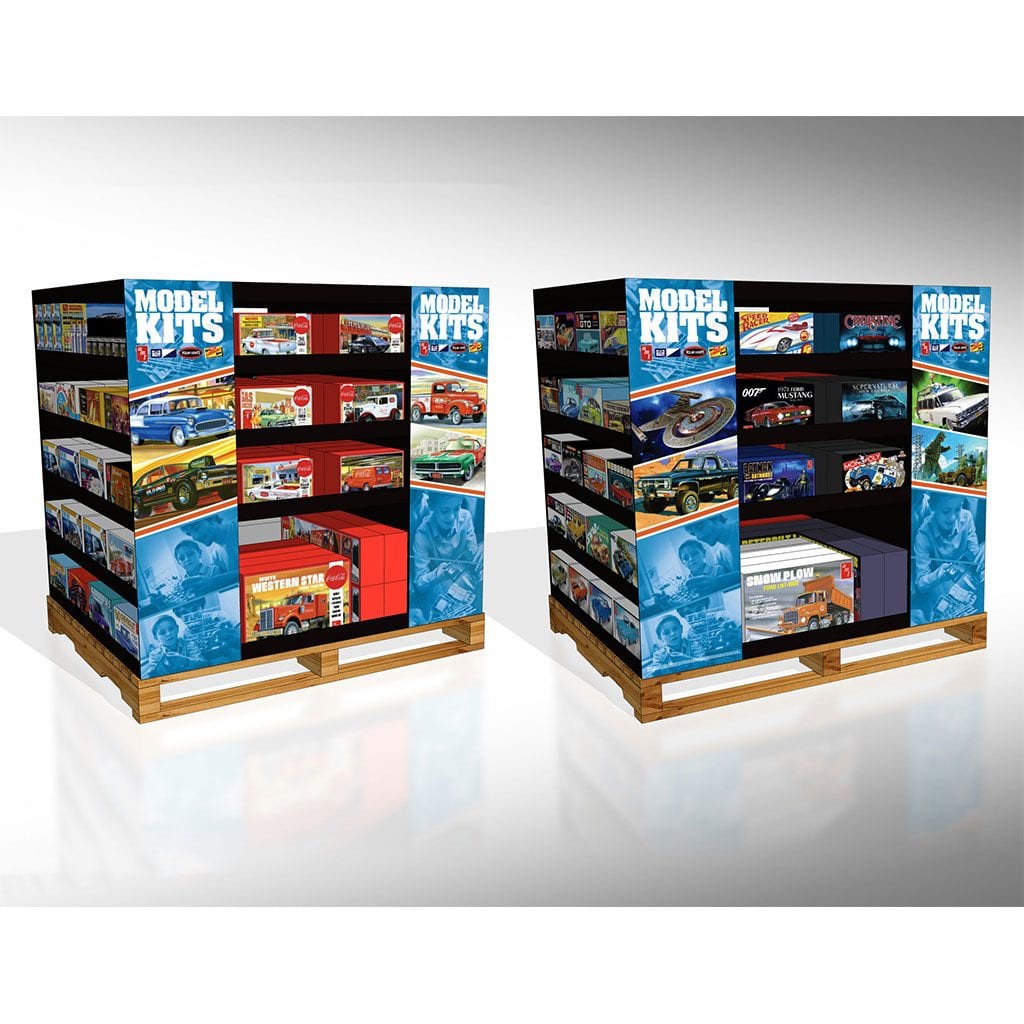 Be on the lookout for Round 2 model kits heading to select Wal-Mart stores across the country with our pallet program. These pallets contain 54 different facings of popular model kits, display cases, paints, and glue. Each side of the pallet will be catered towards a specific theme; Pop Culture, Coca-Cola, Automotive, or Sci-Fi/Other. Some of the kits you will be able to find are the Supernatural '67 Chevy Impala, the James Bond '71 Ford Mustang Mach 1, Bill "Grumpy" Jenkins '67 Chevy Vega Pro Stock, the 1968 Shelby GT500, a 1977 Ford Van with Coca-Cola Vending Machine, various Wacky Racers, the Star Trek U.S.S. Enterprise, and more.
    This is an ongoing program with dynamic offerings so be sure to check your local Wal-Mart early and often at participating stores.