TAKE A VICTORY LAP (OR 4) WITH THE ALL-NEW 4 LANE SLOT CAR RACE SET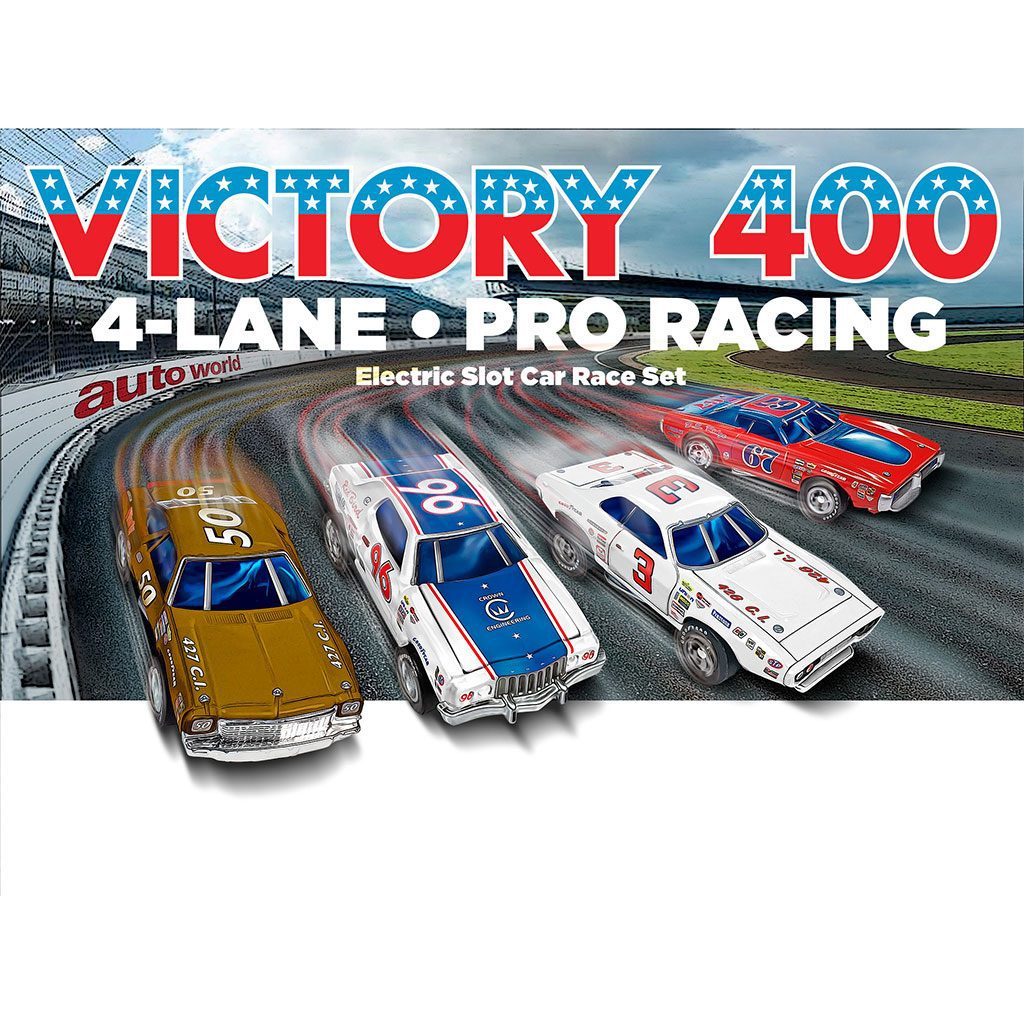 We are right around the corner for the release of our brand new 4-Lane slot car race set. This set contains new tooling across the board and brings in a new era for Slot Car Racing. The Victory 400 Slot Race Set (SRS345) has 36 feet of track, 4 wireless controllers, an adjustable power supply, and 4 X-traction cars.
The 36 feet of track with partial new tooling, each part of the newly tooled track parts were engineered and created with 4 lanes in mind.
The four-trigger action wireless controllers are powered by Bluetooth technology and pair to the special wireless terminal track allowing you to be anywhere and still control your car. Each controller can sync to any of the lanes and is charged via USB (charging cord included).
The adjustable power supply will allow you to adjust the power level of the race sets from 9 volts to 24 volts. The increase in power will provide even more speed while the adjustability allows for beginners to start slow and ramp up the speed as they improve.
The four cars included are a 1971 Dodge Charger (No. 67), a 1973 Chevy Chevelle (No. 50), a 1971 Plymouth Road Runner (No. 3), and a 1976 Ford Torino (No. 96).
This release is just the beginning for 4 lane sets. There are more planned with new track layouts, new cars, and even an app that allows you to track laps and more. We're excited about this new set and know you will be too.