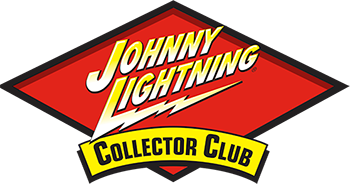 Johnny Lightning Collector Club
Be a part of history! In 1999, the Johnny Lightning® Collector Club began offering exclusive annual membership cars. Now, the club returns! This time, it features not only an exclusive car but other benefits never before offered. Show your passion for Johnny Lightning die-cast cars and their extraordinary heritage by joining the club today! Start by exploring the benefits listed below.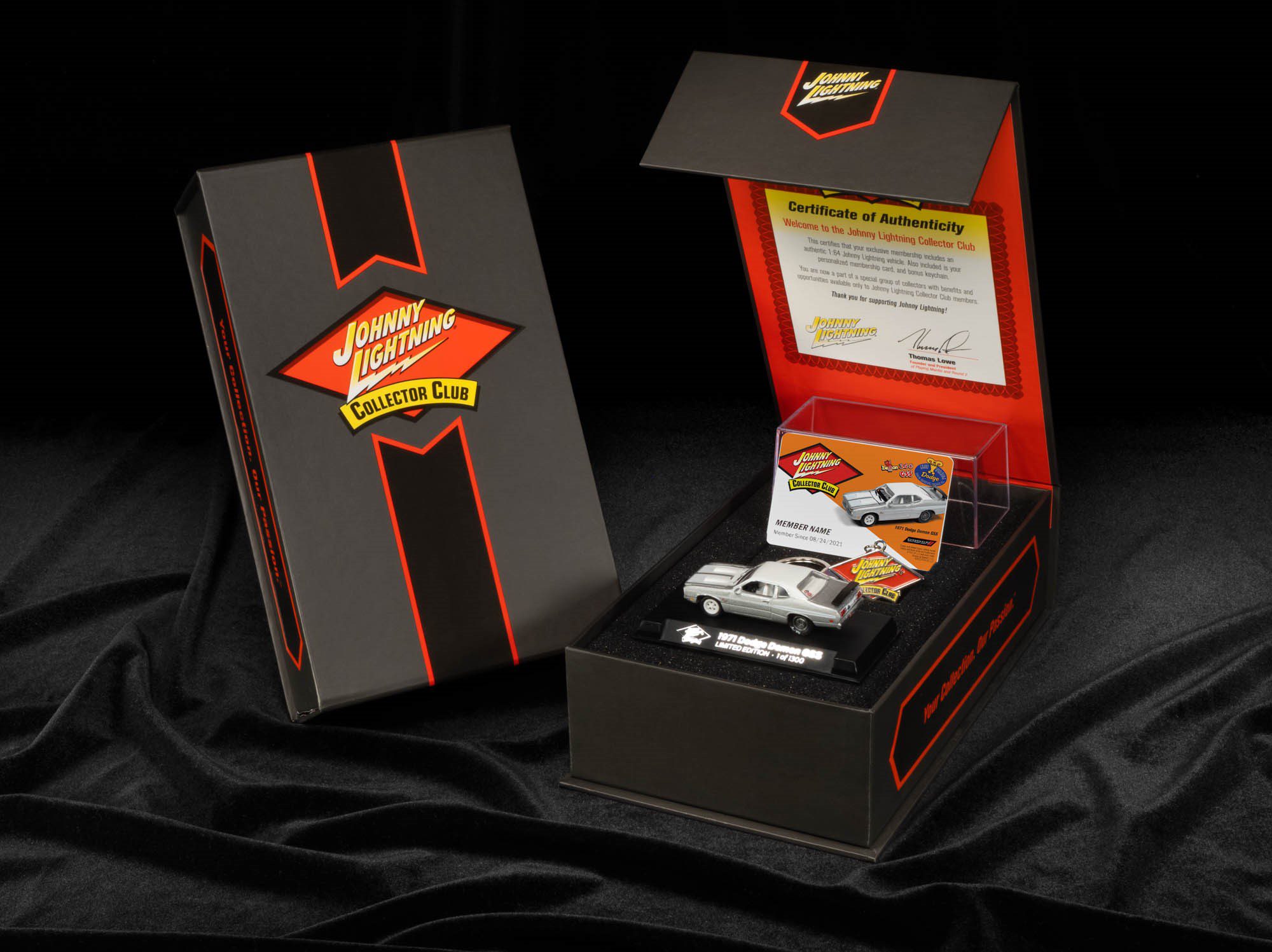 Collector Club Membership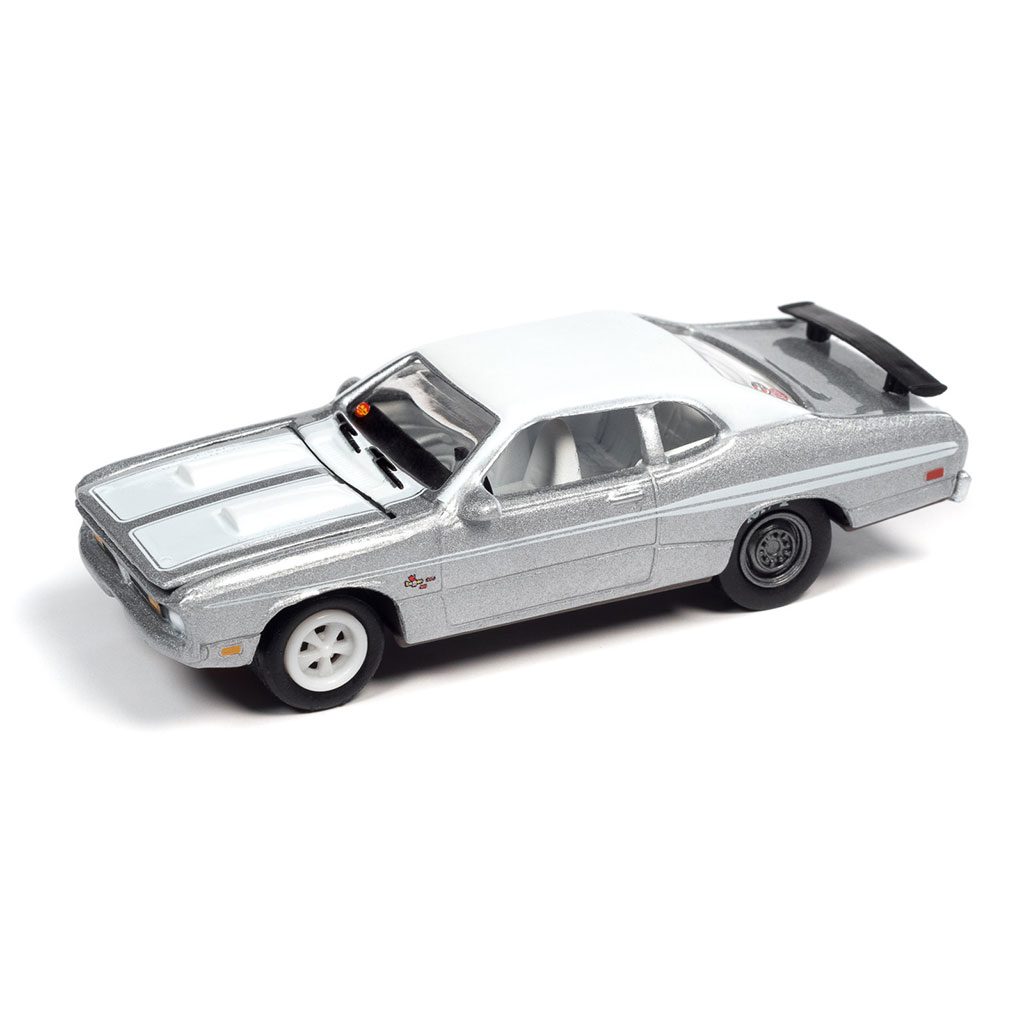 Exclusive Mr. Norm's 1971 Dodge Demon GSS Club Car in a Clear Display Box
Presentation Box with custom foam insert and magnetic closure
Plastic personalized membership card. The image on the card matches the club car
Enameled Johnny Lightning Club metal keychain
 Send check or money order to:
Auto World
4073 Meghan Beeler Ct.
South Bend, IN 46628
Johnny Lightning Club Memorabilia
Memorabilia is ONLY available to Club Members! The only way to purchase these is to become a JL Club Member!