ROUND 2 PRODUCT SHOW CASE RECAP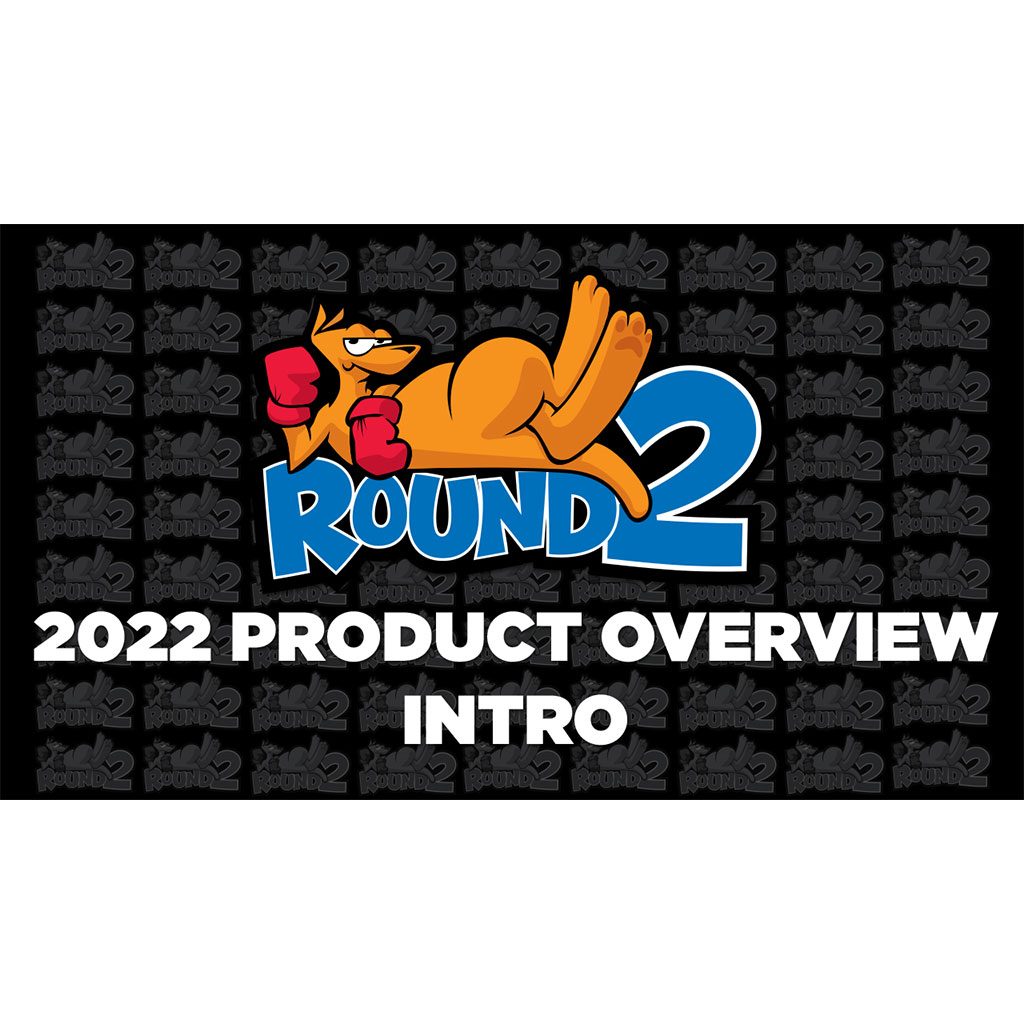 Last week we released some videos on YouTube about our product lines to showcase recent releases and upcoming announcements for 2022. Please check out the recap below that provides a brief overview for each product line. 
Model Kits
Licenses mentioned: Monopoly, Hot Wheels, USPS, Coke, Sunoco, Green Hornet, Rat Fink, Miller High Life, Wacky Racers, Batman, Space: 1999, Star Wars, and Star Trek.
Kits talked about (various kits shown): USPS tins, drag & street racers, surf shark, black beauty, 1966 Chevelle, Californian, Tommy Ivo rearview dragster, USPS Ford delivery truck, Great Dane reefer truck, PT-109 Boat, 90s Bat vehicles, Space: 1999 kits, new and upcoming Star Trek kits, and new and upcoming Star Wars kits along with information on updated tooling to them.
New Tooling Kits: A brief history of AMT1201 Chevy II Station Wagon. The Ford C-900 Garwood Garbage truck and the history behind the kit with the updated tooling that allows many movable parts. Talked about the updated tooling to many Star Wars kits coming but shown are the AT-AT and Darth Vader Tie Fighter. Star Wars Mandalorian Razor Crest overview.
Tooling Announcements: 1966 Fastback Mustang and 2021 Dodge Charger RT (variations coming too).
Die-cast
Recap of brands: Johnny Lightning Classic Gold, Johnny Lightning Muscle Car U.S.A., Johnny Lightning Street Freaks, Johnny Lightning Collectors Tins, Johnny Lightning Themed 2-Pack, Johnny Lightning Military, Johnny Lightning Pop Culture, Johnny Lightning Truck & Trailers, Auto World True 1:64, Racing Champions, American Muscle, Auto World Silver Screen Machines.
Recent New Tooling Releases: Ford Ranger, Mazda RX-7, Mercury Cougar Eliminator, Pontiac Trans Am, and Chevrolet Truck Zinger.
New Tooling Announcements: Auto World 86-89 Mitsubishi Starion/ Dodge Conquest/ Plymouth Conquest / Chrysler Conquest, Dodge Caravan/ Plymouth Voyager, 2021 Ford Shelby GT, Mitsubishi 3000 GT, Nissan 300ZX (Johnny Lightning).
Updates to Existing 1:64 Tools: Jeep new hoods and wheels, Mustang New front end for 73 versions, Camaro new hood.
1:18 Showcase: A new roof and lights for 59 Cadillac ambulance, Rat Fink Hearse, and the return of Blues Brothers 74 Dodge Monaco with speaker now with newly tooled figures.
Slot Cars
Current and Upcoming releases: Silver Screen with Blues Brother and Speed Racer, Muscle Cars USA, Looney Tunes, Flamethrowers, and Deluxe Pit Kits.  Double 8 Racing Layout, Hot Wheels Dragstrip Snake vs Mongoose, and Semi-Frozen race sets.
Announcements: 4 Lane race set with all new tooled curved tracks, wireless controllers, adjustable power supply, developing an app that provides data such as lap counter, placement, and speed.
New Tooling: 70s Datsun 240z, Ford Escort Rally Car, Chevrolet Blazer, and helmet style racer.
Classic Metal Works
Upcoming release images: 76 Chevy Stepside Pick up, 41-46 Chevy bottle truck, 55 Chevy pickup Cameo, 75 Buick Estate Wagon, 60 Ford Tractor with Tanker, and I.H. R-190 Flatbed truck.
You can check out the videos HERE.